Few environments are as special as camp, where kids become a community as they learn both how to be more independent and how to contribute to a group as they engage in physical, social, and educational activities. The Y's summer day camps for youth provide an array of options to interest every child. We value the unique personalities and potential of every child and teen. Day camp creates an environment where kids can be themselves, explore exciting new things, cultivate friendships, and create lasting memories. Our four core values of caring, honesty, respect, and responsibility are essential parts of all our programs. We follow the YMCA mission of providing programs that build healthy spirit, mind, and body for all. Y counselors are dedicated to making sure camp is an amazing experience for every camper.
Licensed Full Day Camps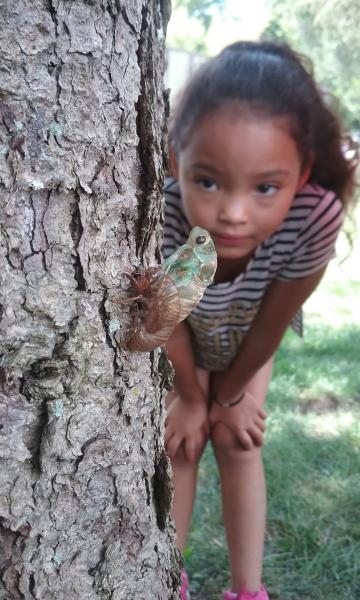 Our full day camps meet State of Michigan licensing requirements, which focus on health, safety, and program quality. We are committed to providing a wide variety of experiences to all campers. Each week includes games, outdoor activities, art projects, STEM learning, quiet reading time, swimming, and more!
Our Staff
All of our staff members go through an in-depth interview and a complete background check before being hired. As role models, staff members are selected for sound judgment, maturity, experience, enthusiasm, and creativity. Training occurs both before and throughout the summer to ensure staff members are providing the best possible experience for campers. All staff members are certified in First Aid and CPR.
Financial Assistance
The YMCA is a nonprofit community organization dedicated to enriching the lives of all. We strive to make membership and programs available to everyone. For families who may be experiencing financial hardship, please inquire about our financial assistance program.
Required Paperwork and Parent Handbooks
---
Summer Camp at Maple
The Maple Branch offers three different day camps for ages 3-14. All camps run Monday-Friday from 7am-6pm.
Kinder Camp for Ages 3-5
For preschool campers, including those going into kindergarten in the fall.
Jr. Explorers for Ages 6-10
For campers who have just finished kindergarten through those who have finished fourth grade.
Early Teen Adventures for Ages 11-14
For campers going into or currently in middle school.
Please contact the Child Care office at Maple by calling (269) 345-9622 x167 or via email.
---
Summer Camp at Portage
Camp runs Monday-Friday from 7am-6pm in the Portage A-frame.
Camp Ahoma for Ages 6-12
For campers who have finished kindergarten through age 12.
Please contact Don at Portage with questions at (269) 324-9622 x423 or via email.